The "4" in My July 4th
We were driving out of the canyon around 7 o'clock last night. No holiday plans, just running over to my parents' place to take care of their dog. We rounded a blind curve that turns onto a straight portion of the road which parallels the seasonal creek. (I shared a picture of this lovely spot in a previous post.) My husband slowed the truck to a stop… There, standing squarely in the middle of the road — looking like a large, shaggy road block — was an adult California Black Bear Ursus americanus californiensis). Always an amazing thing to see at such close range, but our delight grew as it became quickly apparent that she was not alone. One. Two. THREE! Three incredible little cubs! A typical litter is two cubs and it was our first time seeing more than that. I had my camera with me and there was ample opportunity to photograph out the window as the adult first crossed to one side of the road and then thought better of it and padded back towards the creek with her cubs trailing behind. Unfortunately, it was late enough that the tree canopy was not affording much light and I could quickly see that my slow shutter speed was going to mean somewhat blurry images. I decided to switch to shooting video and ended up with a lovely little film clip to remember the moment. Despite the technical imperfection of the first few images, I ended up really liking the surreal, dream-like feel of them. But, they didn't tell the story of the bears crossing the road, so I put together a series of still images from the video too.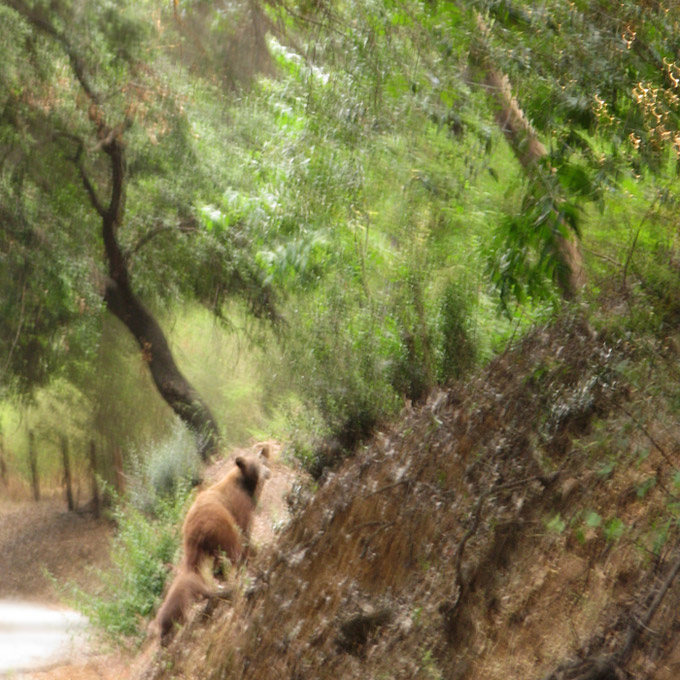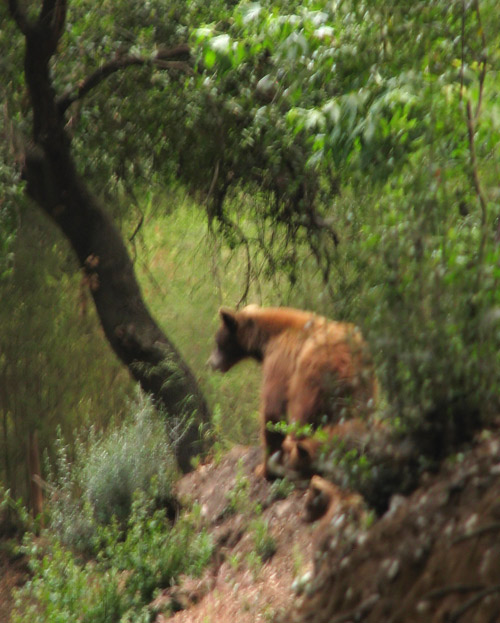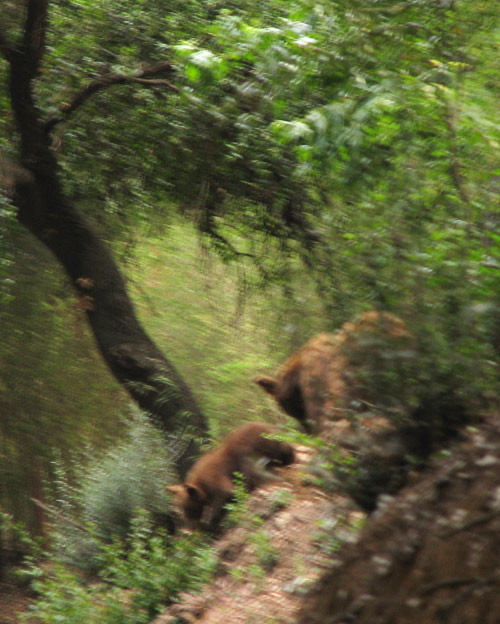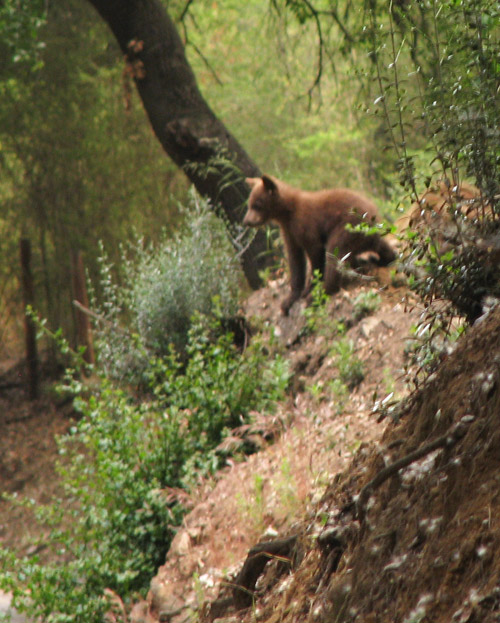 I called my neighbors later to tell them about the sighting and they responded that they had seen the same family much earlier in the afternoon at the same point on the road. (The creek attracts animals year round, but with the current heat wave the wildlife is even more keen to seek out the dense shade and remaining stands of water.) I am hopeful that I may get to see this family again as Summer progresses… But, you never know about these things, so we watched them until they had completely disappeared from sight and there was nothing more than the twitching of leaves where they had passed into the dense foliage. Aloud, I wished her and her cubs success and safe travels. I said a silent "thank you" and smiled to myself.