Do you know this lovely?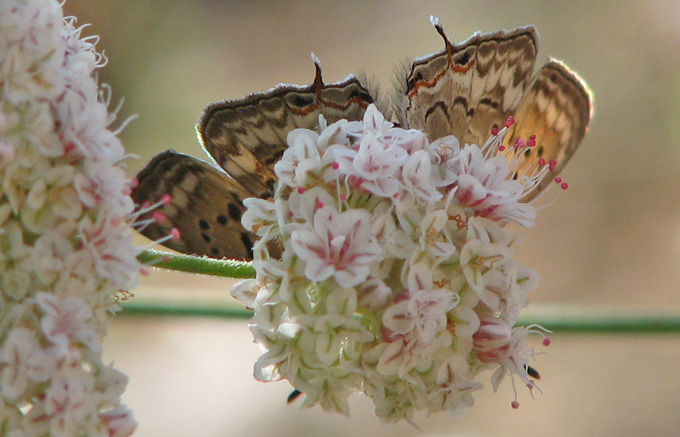 I'll be posting more photos and information tomorrow, but I thought I'd just lead with this teaser. For those who know their butterflies and are up for the challenge, I'll give you a few hints… 1) the larval host plants are gooseberry (Ribes spp.) and 2) it has something in common with both a penny and a police officer. *GRIN*
This butterfly was photographed nectaring at buckwheat (Eriogonum sp.). I love that you can just see the tips of its antennae poking out at the bottom of the flower cluster!