Bubo in Black-and-White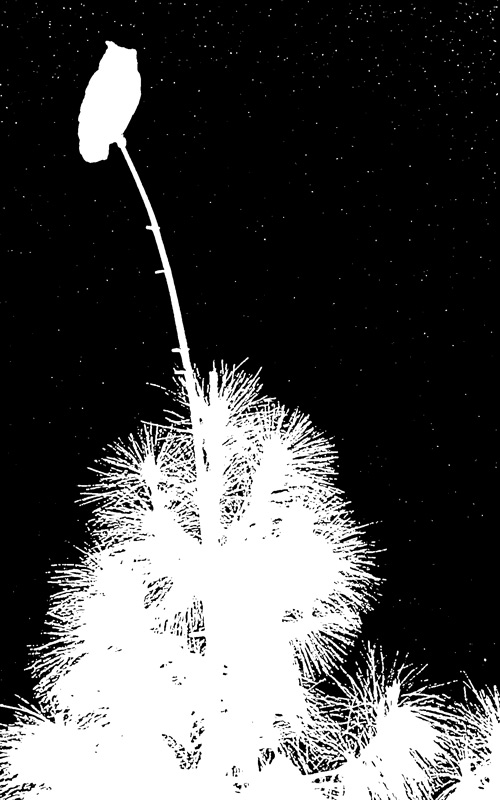 There is a resident breeding pair of Great Horned Owls (Bubo virginianus) living right near our cabin. Over the years, this has afforded me wonderful opportunities to observe them up close and the unsurpassed thrill of watching them raise their chicks. Their hooting calls are often the last thing I hear as I drift off to sleep… "gratitude" doesn't seem like a big enough word to express how I feel in those moments.
I wanted to share these special birds, so I selected some of my favorite photos and created this series by applying the Stamp filter in Photoshop. The finished product is simplistic, but hopefully effective in conveying their endearing personalities.