Why Don't We Do It In The… Diplacus??!!
First off, my apologies to The Beatles for usurping the title of their song for my nerdy, semi-humorous, botanical purposes. *GRIN* This is a photo I took yesterday of a pair of mating Soft-winged Flower Beetles (Dasytinae). Be sure to click on the image for a close-up of the beetles. I discovered them nestled deep inside the center of a Diplacus aurantiacus blossom. Diplacus aurantiacus is also referenced as Mimulus aurantiacus, and is known commonly as Orange Bush Monkey Flower or Sticky Monkey Flower.
This is a very common and prolific flower here in the canyon. As it is extremely drought-resistant, it easily covers the hillsides in a bright, orange perfusion of blossoms and continues to bloom long after most of the other Spring wildflowers have peaked.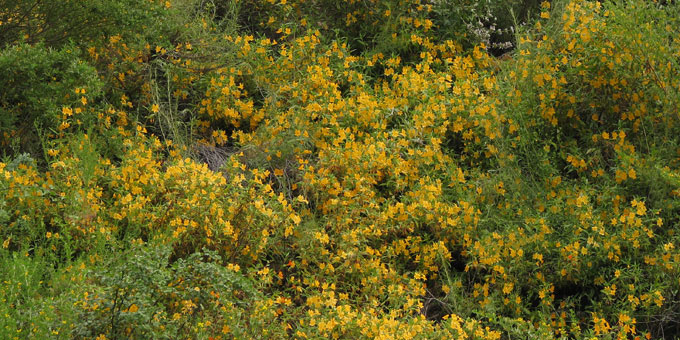 Beautiful from afar and beautiful up close… don't you think?